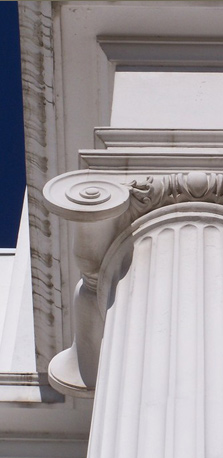 Firm News
J. Lenn Ryals - Lenn received another defense verdict this week. After two days of testimony the jury returned a verdict in favor of the defendant who had been sued by a visitor to his home after she slipped and fell. The Plaintiff demanded the jury award her close to $100,000.00. After careful deliberations the jury determined that the Defendant was not responsible. Way to go Lenn!
J. Lenn Ryals - After a four (4) day trial a jury returned a defense verdict in less than twenty-five minutes for Lenn's clients who were accused by a neighbor of creating a condition that allowed water to drain onto their property causing substantial damages to their home. Lenn continues to provide superior representation to all of his clients. Keep up the great work Lenn!
Lenn Ryals recently defended a motor vehicle accident in the Circuit Court of Chilton County, Alabama. The accident involved a teen driving his truck on a residential street which collided with the Plaintiff's vehicle. The Plaintiff was represented by one of the most high profile law firms in the state of Alabama. After hearing testimony for two days a jury of twelve men and women returned a verdict in favor of the teenage defendant. Through Lenn's hard work and presentation of the evidence, the jury saw through the stereotypical allegations made against teenage drivers and followed the law.